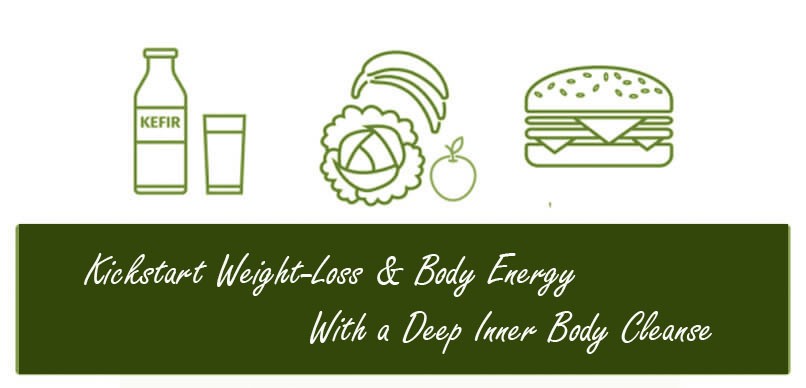 Colon Cancer
2700 people in Ireland are diagnosed with bowel cancer every year. Functional gut health protocols such as colonics, balancing gut flora and correcting diet aim to reduce inflammation the underlying cause of cancer.
Gut Health Awareness May Prevent Disease In Later Life
When we take on board the lifestyle changes and diet on the like the Vitality Gut Health Plans, what we are talking about is prevention. Bowel cancer is the second highest cancer in Ireland. Along with exercise and correct diet, keeping your bowel healthy can absolutely create a body where the conditions for cancer are unsuitable. On all of the Vitality Gut Health Plans, you will remove sugar from your diet.
Cancer loves sugar.
But more than that. Cancer cannot live without sugar. During a PET scan, a standard medical test to monitor cancer tumours, radioactive sugar is injected in the patient. This sugar is absorbed by the cancer tumour in seconds. The tumours instantly become active and shows up on the PET scan which enables the cancer to be identified. Why does the cancer tumour suddenly light up when it comes in contact with sugar?
We Know What Causes Cancer
Imagine if we knew what conditions cancer needed in order to survive in our bodies. Then we would simply avoid those conditions and hey presto, problem solved. Right? No more cancer. You might be surprised to learn that we already know some serious things about cancer, things which most of us never put into action. Why? Because nobody tells us to. Until now of course. Prepare yourself for this information as it might seem shocking. Are you ready? Dr. Otto Warburg discovered the root cause of cancer in 1923 and he received the Nobel Prize for doing so in 1931. What his studies tell us is that there are two things that cancer needs in order to survive.
Acidosis
A diet high in sugar, processed salt, chemicals, preservatives, alcohol and pesticides causes acidosis. So too do toxins from the environment. Over the coming two weeks you will completely remove sugar, salt, chemicals, preservatives and pesticides from your diet. That is why is it so important that you cook all your foods yourself on this programme. But that is only one part. You will cleanse your bodies eliminatory organs of their toxic load with fresh purified water. Colonic hydrotherapy will hydrate and alkalise your body creating a state which is the opposite to acidosis. By ensuring your liver and bowel receive a wonderful fresh flush of pure filtered clean water, you will switch your body from acidosis to an alkaline state. In doing so you will be taking the very first step described by the genius physician and Nobel Peace Prize Winner, Dr. Otto Warburg whose incredible findings on cancer are only now being realised thanks to the free flow of information and the world wide web. All of the toxins that your body takes in MUST be eliminated via your liver and colon. Acidosis is caused by toxic build up in your body. That happens when toxins cannot exit via the main eliminatory organs due to back log in your liver and bowel.
Lack of oxygen (Hypoxia)
Hypoxia as described by Dr. Otto Warburg, is a state in which a reduced supply of oxygen reaches the bodies organs. "Deprive a cell 35% of its oxygen for 48 hours and it may become cancerous." he tells us. Cancer cells are anaerobic (do not breathe oxygen) and cannot survive in the presence of high levels of oxygen. Typical situations where your body receives a less than adequate supply of oxygen are as follows. Invariably, cancer will feel much more at home in your body where you are regularly.... 1. Inhaling fumes and environmental pollutants including smoking 2. Reducing cardiovascular and respiratory capacity 3. Blood flow restriction to the heart
Creating A Body That Disease Does Not Like
Reduce Fumes .The first one is pretty self explanatory. It's time to stop smoking. Just stop. NOW. It's also time to cleanse your body of the accumulated environmental pollutants and fumes that have already clogged up your body, notably your liver. Detoxing your liver with coffee enemas is recommended to remove the toxic burden which your main "detoxer" has to cope with when you breath in poisonous fumes through your lungs.
Increase Cardiovascular and Respiratory Capacity Its time to exercise. (Preferably outdoors in the park, where the CO2 levels are low and you will not be exposed to stress and interference from electromagnetic machines such as thread mills). But if you are in a gym and working with a trainer already. Well done. You are doing great. Just try running or hiking outdoors. Your lungs will love you for it. And if you are not doing any exercise, then you have not excuse because The Vitality Gut Health Plans includes an "at home" programme that can be done anytime anywhere. It is recommended to combine this with some outdoor activity. As you exercise, bear in mind that excess sugar and carbs, not physical inactivity, are behind the surge in obesity, say experts in the British Journal of Sports Medicine recently. What this means is that YOU MUST remove sugar AND YOU MUST exercise. That is just why The Vitality Gut Health Plans includes a low sugar diet plan.
Blood Flow Restriction to The Heart "Angina in the intestines mirrors what happens in the heart. Intestinal angina is a condition where plaque develops on the walls of the gut in much the same way as cholesterol blocks the arteries of the heart. The digestive system ordinarily gets 20% to 25% of the oxygenated blood pumped out by the heart. After eating, though, blood flow to the stomach and intestines almost doubles. In a healthy person, the heart, the digestive system, and the rest of the body handle this without missing a beat. It's a different story when plaque causes severe narrowing in one or more of the major arteries supplying the gut." (Harvard Medical Journal) The different story referred to is that when your bowel is blocked up with plaque, it is highly likely that all of your intestines will shortly become blocked up with plaque too and when that happens, the extra blood flow needed for digestion to occur (blood from the heart of course) will not get through and this creates pressure on your heart. And such pressure on your heart, is not good for you. Think of the pump in your home trying to pump the water into pipes that are blocked up. You might hear a strange unsettling sound from the pump and if left unchecked, it might eventually shut down.
Bowel Cancer Hides For Years In Your Gut Bowel
Cancer does not happen overnight. It takes years to develop. The conditions must be right in order for it to thrive. When we take on The Vitality Gut Health Plans, we create a body where the conditions are wrong for cancer. We make it unwelcome. What I am telling you is the same as what doctors say on the subject " The colon and the rectum—the two parts of the large intestine—are common places for cancer to occur. It is often a hidden cancer because it doesn't usually cause symptoms in its early stages." (Harvard Medical Journal ). That's right. It is a hidden cancer. It hides in your bowel for years. You can't see what goes on inside your bowel. But since the latest studies from the esteemed Harvard Medical Journal tell us that our intestines accumulate plaque and we know that plaque is a breathing ground for colonies of nasty bacteria to populate, it makes absolute sense to rid the bodies main eliminatory organ, the large intestine of such putrid filth before things get out of hand.
Fat Is Not The Enemy
Sugar Is. A new study by the British Medical Journal has confirmed what many people suspected for years. At last, science has the facts to prove that " Fat is not the enemy when it comes to cardiovascular disease, weight gain, brain health, and so many other issues. It turns out that sugar — in all its many guises — is the real culprit for making you fat. What it also means is that because sugar causes inflammation throughout the body, it increases your risk of cardiovascular disease — and just about everything else." (Huffington Post). But oh how your body craves it, I hear you say. Have no fear. Sugar addiction is a three day addiction, which means that after just three days on The Vitality Gut Health Plans diet, your insulin levels will balance out and you will not longer crave the deadly killer that is sugar. One of the best way to kill sugar addiction is by eating more fat. Just about every progressive medical journal now agree that sugar is possibly the most harmful thing you can feed your body. " Overall, the odds of dying from heart disease rose in tandem with the percentage of sugar in the diet—and that was true regardless of a person's age, sex, physical activity level, and body-mass index (a measure of weight)." (Harvard Medical Journal).
Plaque Develops On Your Intestines In Much The Same Way As Cholesterol Blocks Your Arteries
A recent study by The Harvard Medical Journal confirms what our ancestors already knew. Intestinal angina is a condition where plaque develops on the walls of the gut in much the same way as cholesterol blocks the arteries of the heart. Left unchecked, this mucoid plaque coats the bowel and causes fatigue, low energy and lack of vitality. The bowel is that 5 foot organ located between the ribs and the hips. It is approximately the length of the average bathtub. But there are other benefits to replenishing the gut. Some of which are more difficult to explain. When impaction exists in the gut, you will feel unexplained bouts of anger, frustration and may experience a feeling of being "stuck in a rut" or "seeing red." Perhaps that because physical blockages in the bowel may also be blocking your base chakra.
Why You Really Need To Cleanse The Gut It's a no brainer really
Your mouth is connected to your bowel. They are all part of the same long tube. At one end is your mouth and at the other is your bowel. They are both lined with mucosal tissue. They both have exit points which meet the world and therefore are exposed to oxygen periodically. Why in heavens do we think that is perfectly OK to brush our teeth twice a day and leave the bowel to fend for itself for our entire life. It is no wonder then that, "..bowel cancer is often a hidden cancer because it doesn't usually cause symptoms in its early stages." I can certainly see how that works. And when you see what I've seen in the past 10 years coming away from the gut, you would be running into my clinic. Wild horses would not stop you. Of that, you can be sure. 10.0 Your Mouth And Bowel Are Connected The mouth takes in the food and other substances that you find appetising enough to raise to your face and insert into your mouth. The bowel deals with that which you would not fancy getting up close and personal with. Which organ do you think needs a good cleaning out ? The answer is both. Plaque builds up on the walls of your bowel in much the same what that it builds up on your teeth. The Harvard Medical Journal tells us that plaque in the intestines mirrors what happens in the heart. Its real and it's not going away by itself. In recent years, I have seen numerous clients who have attended the hospital feeling so bad that they thought they were dying. After the various check that our wonderful doctors are obliged to do, an x-ray of the abdominal showed impacted fecal matter so hard and dry that it had concreted itself to the gut all. In such cases, laxatives will not work. During a course of three colonics provided by an I-ACT certified practitioner and with the recommendation from their doctor, this putrid filth was gently moistened and slowly but surely broke away. And my clients thanks and delight were equalled only by their amazement that they never heard of colonics before. Why on earth had nobody told them? Well, that is what The Vitality Gut Health Plans is for. It's for those of us who want to learn how to look after our bowel when we are well. What's the point in waiting until we are sick. I can't cure cancer. That's it. But I can help you to create a body where it is very uncomfortable
All Disease Starts On The Colon
I have met so many people who fit exactly the same profile as me. When they tell me their story, I am very often the first person who has ever asked them about their bowel movements. We talk about gut health and they cannot believe that they are not alone. Like I did for years, they suffer in silence because they find the whole matter embarrassing and they are told by that cleansing the bowel is irrelevant to their overall health. Nothing could be further from the truth. Have you heard the expression "All Disease Starts In the Colon". One look at the pictures of mucoid plaque above will tell you why that expression is as true as can be.
Elvis Died From Gut Health Issues If only I could travel back in time. I would go straight to Memphis and make it my business to sit down with The King Of Rock And Roll. That's because Elvis is probably the most famous person in the world who ever died from gut health related issues. If you remember Elvis Presley, or have ever seen him in action, you will understand why he became famous for his invigorating style of dance. His infectious vitality captivated the world. So how did he end up dead so fat and bloated and dead at 42. Poor gut health, poor diet and laxatives.
FREE GUT HEALTH GUIDE
If you are interested in reading more about Gut Health, we offer a FREE book by author and founder of Vitality Centre clinics, Frances Flannery. Lets Talk About Happiness - The Ultimate Guide To Gut Health - is for anyone who wishes to learn how this humble organ has a profound and major influence on overall health and is intrinsically linked to mood.