Train in Ireland for Colonic Hydrotherapy IACT Training at The International Institute Of Colon Hydrotherapy.
We train doctors, nurses and health professionals in the internationally recognised foundation level I-ACT level 1 colonic hydrotherapy qualification . Sign up today and enjoy the highest standard of professional clinical training. The course is run by functional gut health pioneer and health author Frances Flannery and is designed to ensure your staff receive an internationally recognised professional qualification in a growing area of clinical care. Clinics who can offer gut health treatments such as colonics are now in high demand across the globe as science now recognises the distinct benefits of a healthy gut and bowel.
I-ACT is the only training that is recognised in the USA which allows a therapist to practice as a colonic hydrotherapist, a profession that is now regulated by federal law and which requires this training programme by all who wish to work in this exciting and growing area of gut health care. Train in Colonic Hydrotherapy I-ACT cert in Ireland. We train therapists from all over the world Dubai, Saudi Arabia, Yemen, Morocco, Egypt, Europe, Spain, France, Germany, UK, Scotland, Oman, Jordan, Israel and more.
BREXIT: Ireland is now the preferred USA/European English speaking gateway country and is a strong and consolidated EU member. That is why many companies including Barclays Bank, Facebook, Google, Twitter, Linked In and Indeed have selected Dublin, Ireland for their European head offices in line with imminent Brexit departure of the UK.
We offer two courses for those who wish to advance their understanding of functional gut health.
Gut Health Courses
1. Functional Gut Health Level 1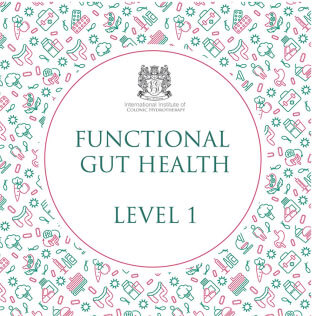 Get certified in functional gut health .This two day course is for nutritionists and ordinary people who wish to advance their understanding of how to boost wellbeing through functional gut health practices. Gain a certificate in functional gut health which includes probiotics, prebiotics, cultures, microbiota, the gut brain connection, probiotic enema implants, liver cleansing, fermented foods and learn why gut health is an underpinning part of any nutritional or wellbeing plan.
Who can do this course:
Nutritionists, personal trainers, ordinary people with an interest in wellbeing.
2. I-ACT Colonic Hydrotherapy Foundation Level
If you wish to practice as a colonic hydrotherapist, the I-ACT foundation Level 1 training programme is for you. This teaches you everything you need to know with 10 days hands on practical experience. You may choose whatever device you wish as this is generic training on the subject of colonics.
Who can do this course:
OPEN TO STATE REGISTERED NURSES, PHYSIOTHERAPISTS DOCTORS OR THOSE WITH A RECOGNISED CERTIFICATE IN ADVANCED ANATOMY AND PHYSIOLOGY.