Recommended Treatment Plan:
What Is The Best Treatment To Remove Age Spots From Hands?
We recommend that you book a skin assessment to determine exactly the skin package for your skin concern, however, the following is a popular skin plan which can dramatically improve the appearance of aged hands by increasing collagen and removing age spots.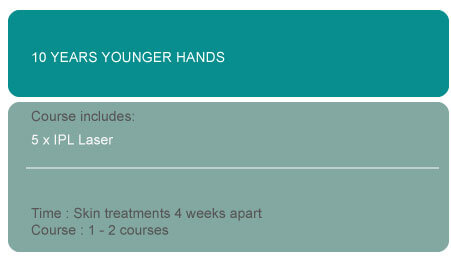 To book a skin assessment, please book any skin treatment mentioned in the plan above. Then email us that you would like us to advise you of a course of action for your skin. We will do this at your first appointment with us.